RESIDENT OWNED BUSINESS INCUBATOR (ROBI)
The starting place for Section 3 Training, Employment, and Contracting Opportunities. Increase compliance, Improve outcomes, Close the poverty gap once and for all!
WHAT IS ROBI?
The Resident Owned Business Incubator (ROBI) provides first-generation, under-resourced entrepreneurs, a full year of support which includes 12-weeks of intense classroom training, business planning, and coaching, as well as marketing tools, networking opportunities, and a chance to win capital seed investment to launch their new start-up.
Our Partnership with Bay Atlantic University(BAU) allows extends us the capacity to offer this program nationally within markets (i.e. workforce development/WIOA) that reduce the cost burden for under-resourced students.
ROBI's program of study utilizes the Entrepreneurship and Small Business (ESB) Certification offered by Certiport, a globally recognized leader in certification exam development.
Students who successfully complete the program will leave with the following:
Business Plan
Basic Business License*
Professional Logo**
Electronic Business Card**
Website, Domain, and Email**
Royalty-Free High-Res Images**
ROBI Exhibitor Booth on Robiconnect**
Access to Alumni Pop-ups, and Continuing Education
Entrance to the Quarterly ROBI Piranha Pitch Competition**
**The Business License and ROBI Piranha Pitch are predicated on the student completing a business plan.

*** Marketing services are earned through attending class, completing online class assignments, and Lab work.
---
HOW MUCH DOES ROBI COST (TUITION AND FEES)?
The ROBI Tuition and Fees are $1,949 per person + a one-time $49.00* dollar business alignment fee. *The $49 (non-refundable) business alignment fee includes the ROBI application, admissions processing, and the business alignment session
---
WHY DOES ROBI EXIST?
ROBI exists to fulfill an unmet need in the Section 3 compliance and contracting industry. HUD financially assisted entities are mandated by federal law to meet various numerical quotas. However, HUD rules complicate the 50-year old federal regulation and create barriers to its successful implementation.

ROBI allows HUD financially assisted entities to meet compliance efforts with the press of one simple button.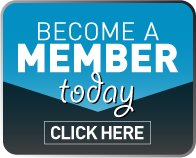 ---
WHERE IS THE ROBI PROGRAM OFFERED?
ROBI is an online fully virtual online training program offered to low-income and under-resourced entrepreneurs in the United States.
---
WHO IS ELIGIBLE TO PARTICIPATE IN THE ROBI PROGRAM?
ROBI program participants must be at least 18 years of age, with access to a laptop or personal computer, and high-speed internet or wi-fi connection.

Successful candidates are comfortable navigating the internet and have experience with basic Microsoft Office (i.e. Word, PowerPoint, Excel, etc.)
---
ABOUT OUR PARTNERSHIP W/ BAY ATLANTIC UNIVERSITY (BAU)...

Can I Live, Inc (CIL) is proud to announce its partnership with Bay Atlantic University (BAU). The BAU partnership offers CIL ROBI students an MBA intern to assist them with their business start-up needs, conditional acceptance into any one of the BAU programs (70% Tuition Scholarship), as well as more than 4,500 square foot low-cost shared co-working space through BAU Works for under-resourced and underserved entrepreneurs in the Metro DC Area.

The ROBI Ofice Space is located on the BAU Works Washington DC campus (1510 H Street, NW) right next door to the White House.